AQUA Drills EX FLAT Short
High precision hole processing sloped surface
Even up the feed speed, amount of positional deviation is small.
Suitable for drilling hole less than 1D.
Comparison of positioning accuracy of each feed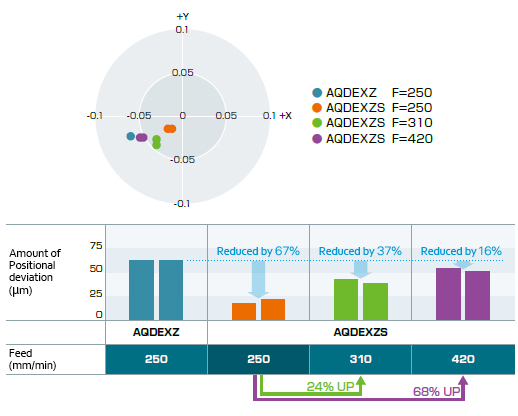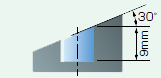 Cutting condition

Tool Ø6

Depth/Blind hole 9mm

Water-soluble cutting oil
Cutting speed
75m/min
Work material
S50C
Sloped surface
30°
Compare machining life when drilling sloped surface
In overwhelming number of holes, suppression of the cutting edge wear.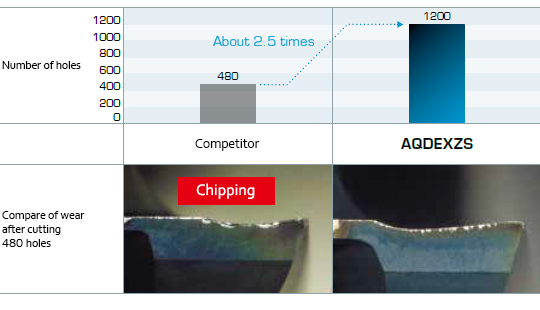 Cutting condition
Tool Ø6
Depth/Blind hole 9mm
Cutting speed 80m/min
Work material S50C
Feed 260mm/min 0.062mm/rev
Water-soluble cutting oil