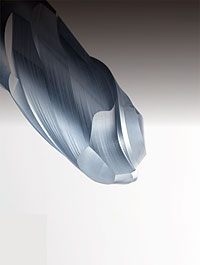 A wide range of work materials from raw materials to hardened materials are supported
Smooth streamlined ball nose-shaped edge improves chip removal.
Improved milling surface quality
Excellent sharpness suppresses chattering, allowing for highly precise milled surfaces.
GSX II coating
GSX II coating with superior heat, wear and adhesion resistance to achieve long tool life.