Compact and super fast robot MZ04/MZ04E
Smart cable routing in hollow wrist

Hand cables are neatly housed inside of the hollow wrist. Smart cable routing helps prevent interference with peripheral equipment, which greatly improves equipment reliability.

Compact with a wide working envelope

The lightweight and compact robot arm helps keep the equipment simple and saves space.
The installation area is half that of the MZ07 (A5 paper size).

Fastest operating speed in its class improves productivity

The lightness of the robot arm and the latest control technologies give it the fastest operation in its class, which improves productivity.
Sophisticated and Smooth form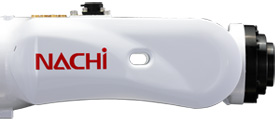 Its design prevents dust and dirt from accumulating and makes it easy to remove.
Smart Cable Routing
Cable and tubes can be routed through hollow wrist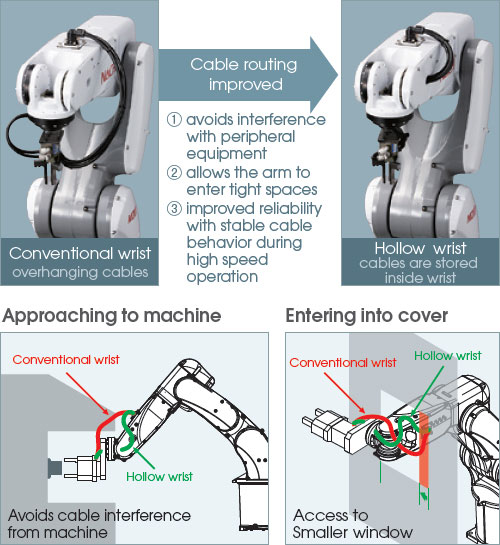 Application Examples

Catalog Download

 ·MZ04 (2pages/816KB)

 ·MZ Series (Catalog 4pages/4,517KB)