POWER MEISTER(UPS Series)
Vertical type

Horizontal type

Strong power of Max, working pressure 30MPa
Designed so pump operates only when necessary for energy savings and low noise.
Realizes large energy savings compared to conventional hydraulic systems.
High-speed processing of the servo controller makes positioning on the order of µm possible.
Compact all-in-one design saves space.

A compact hydraulic system that realizes large energy savings and high precision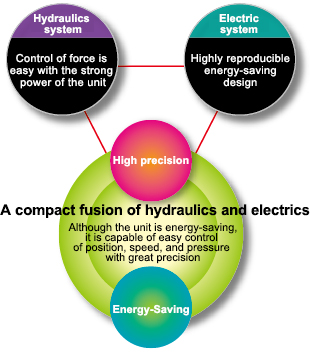 The AC servo motor controls hydraulic pump rotation speed and direction.
It is possible to generate pressure and flow to match the operating cycle of machinery and to stop during idle times.
Leads to large energy savings by operating the pump only when necessary.
Position, speed, and pressure are controlled with great precision by using a high-speed digital processing servo controller.
Hydraulic Units Explanation of model No.
UPS-00A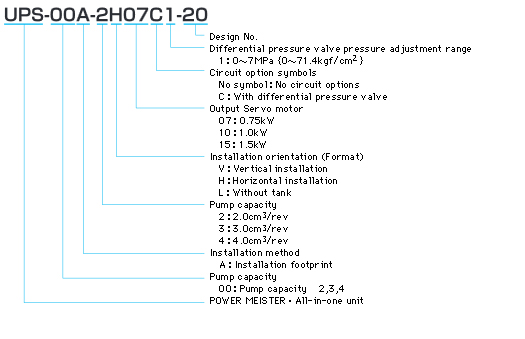 UPS-0A/UPS-1A