TO OUR SHAREHOLDERS
We would like to express our sincere gratitude to our shareholders for your continued support and patronage.
We report the results for the NACHI-FUJIKOSHI Group for the period from December 1, 2019 to November 30, 2020.
Business Environment
Although there were some improvements in the environment surrounding our group during this period, such as China swiftly resuming its economic activities and the automotive and construction machinery sectors, the global economy including Japan continued its severe slowdown due to the infection spread of COVID-19.
Business Progress and Results
Under these environments, the NACHI-FUJIKOSHI Group has been making full use of its strength as a comprehensive machine manufacturer with robotics business at its core, and also encompassing cutting tools, machine tools, bearings, hydraulic equipment, and special steel businesses, to introduce new products matching user needs to the market, thereby securing both orders and sales by developing sales adapted to the COVID-19 crisis. We also built up and rationalized our manufacturing systems responding to sudden changes in demand toward improvement of profitability.
However, the impacts of COVID-19 caused a major slump in demand in the automotive and industrial machinery sectors, both in Japan and abroad. This resulted in consolidated net sales in the fiscal year remaining at 201 billion yen, down 19.3% year-on-year. This includes domestic sales of 104.4 billion yen (down 22.6% YoY) and overseas sales of 96.5 billion yen (down 15.3% YoY). In terms of profitability, mainly due to a decrease in capacity utilization caused by the decline in sales, this term' s operating income, ordinary income, and net income attributable to the parent company shareholders were respectively 6.8 billion yen (down 48.7% YoY), 5.5 billion yen (down 55.0% YoY), 2.4 billion yen (down 70.2% YoY).
Dividends
With regard to the fiscal year-end dividend, taking into account the profit and the future business development, unfortunately it has been decided that the dividend will be 50 yen per share.
Future Initiatives
The outlook for the business environment is unclear due to the spread of COVID-19 and the ongoing trade issues between the US and China. At the present time, it is difficult to forecast demand trends in the automotive, industrial machinery, construction machinery, and retail sectors. In addition, our group' s business environment is changing drastically, including the accelerated initiatives for the adoption of EVs in the automotive field, which is our company' s main area of demand, toward realizing a carbon-free society, and progress with factory automation and the use of IoT in manufacturing.
The NACHI-FUJIKOSHI Group will strengthen the constitution of all aspects of sales and service, manufacturing and procurement, and research and development under the business operations slogan of "Leading in manufacturing innovations through technologies at the highest global standards, with its core business in robotics." We will also leverage our unique strengths in various businesses, technology, and manufacturing knowhow in robotics and other areas as a comprehensive machine manufacturer to create new business opportunities, along with striving to further improve our performance by grasping trends and needs in the market, expanding sales of products and services that link and integrate technologies in all divisions, and improving productivity.
We would like to express our sincerest appreciation to all of our shareholders and other stakeholders for their continued support.
February 2021
President and Representative Director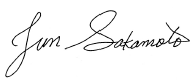 Chairman and Representative Director